Upcoming events:
The next Live Class CVA Training and Exam 2019 will be held in Berlin, Germany.
CVA training: Sunday, 8 December – Thursday, 12 December 2019 – Berlin, Germany
Proctored CVA exam: Friday, 13 December 2019 – Berlin, Germany
Early registration discount 10% for this live-class training is available through 30 November 2019.
Training Location: ELLINGTON HOTEL, Nuernberger Str. 50-55, 10789 Berlin
CVA Registration Form and CVA Candidate Handbook 2019 (PDF)
---
EACVA's 13th Annual Business Valuation Conference
6 December 2019 (with a Pre-Conference Dinner & Show Event on 5 December) • Hotel Palace Berlin, Germany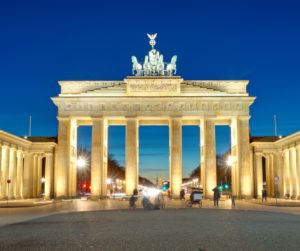 Keynote Speakers 2019:
Prof. Aswath Damodaran, Ph.D., MBA,  Stern School of Business at New York University: Narrative and Numbers – The Story behind your Valuation
Marc Goedhart, McKinsey / 
co-author of the book "Valuation": Four Principles of Value Creation
More details and information about this year's and past Business Valuation Conferences on www.valuationconference.de.
---
10 – 11 December 2019 / Fort Lauderdale, FL, USA
---
17 – 20 June 2010 / Philadelphia, PA, USA
---
---
---
Past events:
CVA Training: 6 – 10 May 2019 
CVA Exam: 11 May 2019 
Location: Berlin, Germany
---
CVA Training: 16 – 20 July 2018
CVA Exam: 21 July 2018
Location: Frankfurt, Germany
---
Annual Business Valuation Conference 2018:
22 – 23 November 2018, Dusseldorf, Germany
---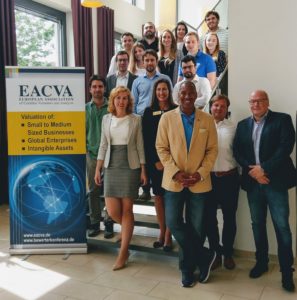 CVA Training: 19 – 23 June 2017
CVA Exam: 24 June 2017
Location: Frankfurt, Germany