Upcoming events:
The next virtual CVA Training and Exam will be held in March 2021 (interactive live Zoom meeting)
The next European Live Online CVA Training in English Language will be held in March 2021. We will offer this training online in several modules with case study sessions and discussion sessions to make it suitable for a virtual world.
Are you interested in learning more about the CVA? Please send us a short email to: info@eacva.de.
---
12 March 2021 online via Zoom
Confirmed speakers:
Prof. Dr. Mauro Bini (Bocconi University, Milan)
Roger Grabowski, ASA (Duff & Phelps)
Dr. Holger Himmel (PwC)
Karin Lusnic (BDO)
Dr. Anke Nestler (Valnes)
Prof. Dr. Andreas Schüler (Universität der Bundeswehr Munich)
and topics:
Early warning signs (value based) of imbalances in troubled firms
ESG as an increasing value driver in business valuation
Data as an asset
Valuation of hospitality business (particularly hotels) in 2021
Cross-border DCF valuation: discounting cash flows in foreign currency
More details and information about EACVA's Business Valuation Conferences on www.valuationconference.de.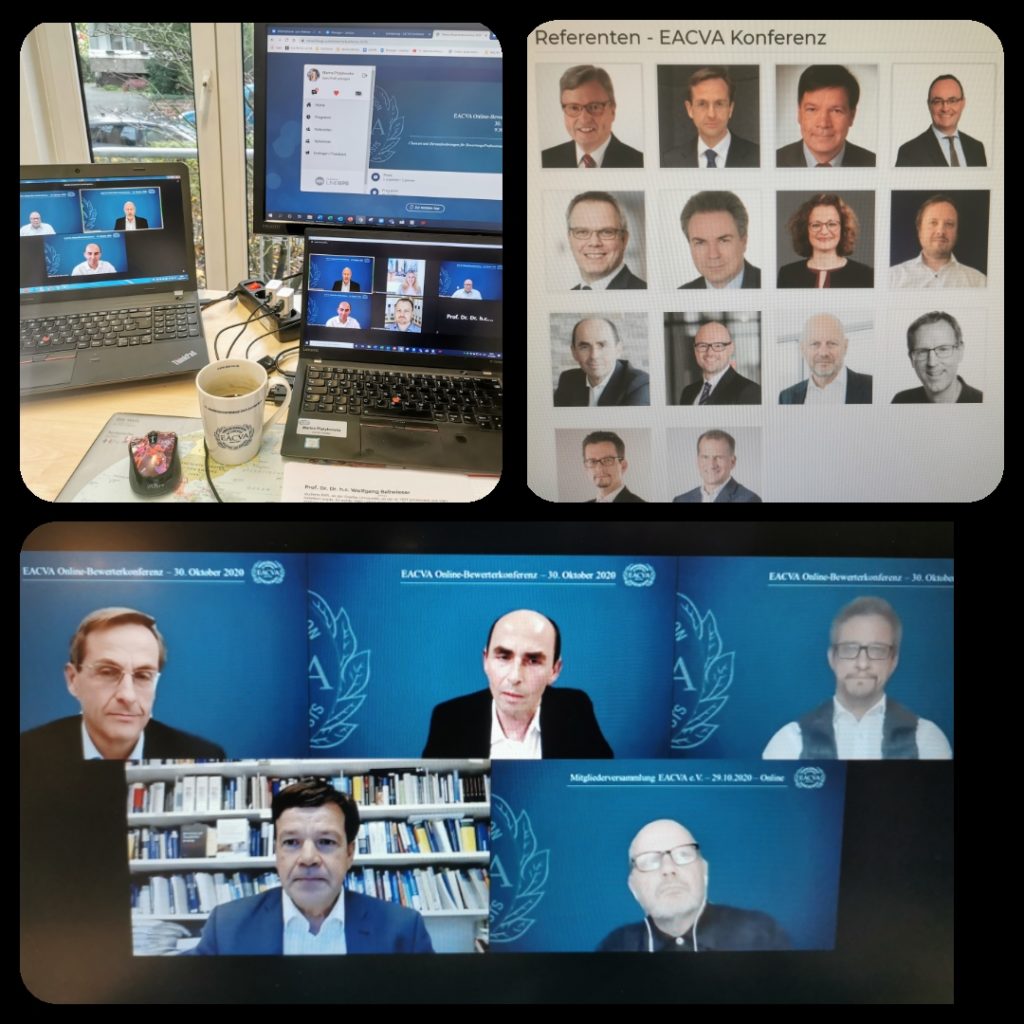 ---
17 – 20 June 2010,  Philadelphia, PA, USA
---
---
---
Past events:
CVA Training: 8 – 12 December 2019 
CVA Exam: 13 December 2019 
Location: Berlin, Germany
---
Annual Business Valuation Conference 2019
5 – 6 December 2019, Berlin, Germany
Keynote Speakers 2019:
Prof. Aswath Damodaran, Ph.D., MBA,  Stern School of Business at New York University: Narrative and Numbers – The Story behind your Valuation
Marc Goedhart, McKinsey / 
co-author of the book "Valuation": Four Principles of Value Creation
---
CVA Training: 6 – 10 May 2019 
CVA Exam: 11 May 2019 
Location: Berlin, Germany
---
CVA Training: 16 – 20 July 2018
CVA Exam: 21 July 2018
Location: Frankfurt, Germany
---
Annual Business Valuation Conference 2018:
22 – 23 November 2018, Dusseldorf, Germany
---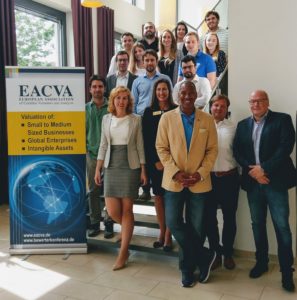 CVA Training: 19 – 23 June 2017
CVA Exam: 24 June 2017
Location: Frankfurt, Germany