---
7-8 July 2022
Time
Thursday–Friday, 7:00 a.m.–3:45 p.m. PT | 8:00 a.m.–4:45 p.m. MT |
9:00 a.m.–5:45 p.m. CT | 10:00 a.m.–6:45 p.m. ET

Pricing
Two-Day Course (16 Hrs CPE) EACVA/NACVA Member and Non-Member $1,192
---
Free Virtual Orientation – EconAssist (KeyValueData) – free 1 hour CPE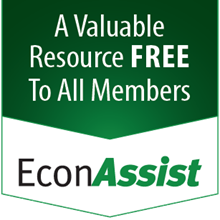 EconAssist™ subscription to KeyValueData® is an exclusive member benefit which all EACVA / NACVA members receive for free (bundle value of $995)!
EconAssist includes the following databases: Industry & Metro Reports, Business Valuation Articles, Federal & State Law Cases, Conference Presentations, Compensation Data, S-1 Filings, Expert Witness Profiler. Read more…
Learn More about EconAssist and attend a Free Virtual Orientation:
Upcoming webcast dates (click on the date to register):
» Click here to learn about the EconAssist benefit for EACVA/NACVA Members
---
Past Events:
Live Web Seminar: Valuation of Data-Driven Business Models
In this web seminar participants will learn how to analyse and value data-driven business models, and how to deal with the increasing relevance of data in standard business models from a valuation point of view. Attendees will learn how to analyse and detect "moats" of data driven business models (network effects, scale embedding, etc.), how to set up adequate forecasting models and how to turn the analytical findings into a valuation.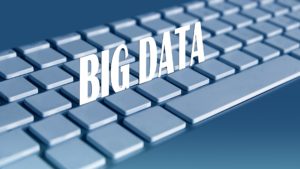 Our business world is turning more and more into a data-driven one. Not only a lot of new business models which are entirely data-driven are popping up but only old brick-and-mortar business models are increasingly affected by digital processes and data. When analysing and valuing such business models it is necessary to apply appropriate tools and to draw the right conclusions.
In this web seminar new light is shed on how to approach this task in valuation practice and on how to turn the analytical findings into a valuation.
Content:
Generic business models of data driven business models (and how to detect them)
Typical profitability paths (and what this means for analysis)
Measuring uncertainty in digital businesses: the cost of capital
Typical pitfalls when analysing data driven business models
Discussion (your questions to the speaker)
Speaker: Prof. Dr. Matthias Meitner, CFA
Managing Partner at VALUESQUE
Professor for Finance, Accounting & Business Valuation, International School of Management (ISM)
Chair of the Centre for Business Values, International School of Management (ISM)
Heading the Expert Network "Equity Valuation and Analysis" of the CFA Society Germany.
Member of the Capital Market Advisory Committee (CMAC) of the IFRS Foundation
Member of the EU-linked European Financial Reporting Advisoy Group (EFRAG) User Panel
Live Web Seminar: Valuation Meets ESG & Sustainability: Analysis – Value Driver – Valuation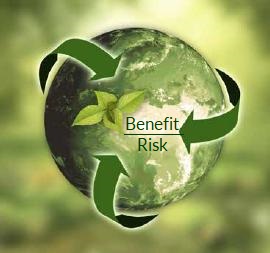 Participants should get accustomed on how to integrate ESG (Environmental, Social and Corporate Governance) issues into business valuations. Different aspects of how to quantify risks, opportunities, assets, liabilities and cash flow effects will be explained in this web seminar.
ESG and sustainability are not only buzzwords in today's business valuation. Investors, analysts and valuation appraisers more and more often take ESG-related topics into account when determining the value of businesses. They do it because it is today broadly understood that ESG and sustainability can have a real impact on the value discovery.
In this seminar we shed light on the most important aspects of ESG integration:
How to include ESG into valuations?
How far can we use our existing valuation framework for this? And where do we have to extent it?
Where to look at from an analytical point of view?
How can we translate this into a practicable valuation approach?
Content:
The different shades of ESG aspects (and how to deal with them in business valuation)
Balancing cost-benefit effects of ESG in business valuation
Typical practical examples and how to deal with them in our valuation models
Discussion (your questions to the speaker)