1 September 2021
Valuation meets ESG & Sustainability
Analysis – Value Driver – Valuation
14:00 – 16:15 (CET) (one 15-minute breaks)
2 hours of continuing education credit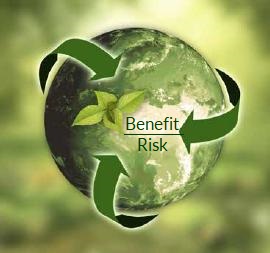 ESG and sustainability are not only buzzwords in today's business valuation. Investors, analysts and valuation appraisers more and more often take ESG-related topics into account when determining the value of businesses. They do it because it is today broadly understood that ESG and sustainability can have a real impact on the value discovery.
In this seminar we shed light on the most important aspects of ESG integration:
How to include ESG into valuations
How far can we use our existing valuation framework for this? And where do we have to extent it?
Where to look at from an analytical point of view?
How can we translate this into a practicable valuation approach?
Content:
The different shades of ESG aspects (and how to deal with them in business valuation)
Balancing cost-benefit effects of ESG in business valuation
Typical practical examples and how to deal with them in our valuation models
Discussion (your questions to the speaker)
Speaker: Prof. Dr. Matthias Meitner, CFA 
Managing Partner at VALUESQUE
Professor for Finance, Accounting & Business Valuation, International School of Management (ISM)
Chair of the Centre for Business Values, International School of Management (ISM)
Heading the Expert Network "Equity Valuation and Analysis" of the CFA Society Germany.
Member of the Capital Market Advisory Committee (CMAC) of the IFRS Foundation
Member of the EU-linked European Financial Reporting Advisoy Group (EFRAG) User Panel
Registration Fees:
€ 120 (€ 142,80 incl. 19% VAT) for EACVA/NACVA members
€ 150 (€ 178,50 incl. 19% VAT) for guests
Registration fee includes the web seminar materials in PDF format.

---
2 September 2021 
(also 28 October 2021)
FREE 1 hrs Webinar, 1 hrs CPE Credit for free
THRIVE, SURVIVE, OR NOSEDIVE!
THE WORLD OF EXPERT WITNESSES
Co-Sponsored by the Consultants' Training Institute® and the National Association of Certified Valuators and Analysts®
Serving as an expert witness is an intersection of technical skills, communication skills, and strategic skills. It involves an understanding of the legal parameters governing expert witnesses and the ability to work with counsel, and persuade the judge or jury that the expert's opinions should be embraced. In this program, we introduce you to the dynamics and challenges of giving expert testimony—and provide you with professional guidance that will enable you to hone your expert witnessing skills.
After completing this webinar, attendees will be able to:
Describe the primary challenges encountered by expert witnesses
List the main legal parameters governing expert witnesses
Explain how jurors' perceptions differ from experts' intentions
Describe the primary strategies that experts use to be persuasive in court
---
For Details and Registration please click here: REGISTRATION
---
28 June 2021

2021 Around the Valuation World International Schedule
Webcasts are held monthly from 17:00-18:00 CET (9:00–10:00 a.m. MT). One CPE Hour per Webcast.
For more information please see here.
If you are interested in joining the next show please send a short message to info@eacva.de.
---
EACVA offers a wide range of business valuation seminars, covering topics such as:
Business analysis, Cash flow forecasting & Planning Plausibility
Financial Modelling for Business Valuation with Monte Carlo Simulation – Fundamental Knowledge
Financial Modelling and Risk Analysis in Business Valuation – Advanced Knowledge
Rating and Risk Analysis for Valuation Professionals
Valuation of start-up companies and innovative business concepts
Valuation Meets Accounting: Valuation of intangible assets
Valuation of distressed companies
Valuation of new strategies
Current Update in Valuations
For a list of upcoming seminars, please consult our calendar of events