– Analysis and Valuation of Young and Innovative Business Models –
Wednesday, 15. November 2023 I 14:00 – 16:15 (CET)
this live web seminar will be held in English language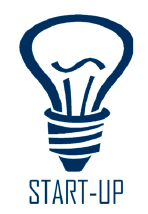 In this web seminar participants will get familiar with necessary analytical steps, common techniques and approaches to the valuation of start-up companies and innovative business models. Several practical examples and cases complement the presentation..
Who Should Attend: This web seminar is ideal for the business valuation professionals, Certified Valuation Analysts, investors, corporate finance consultants, controllers, analysts etc.
How You Will Benefit: After completing this web seminar you will be able to apply proper fundamental analysis techniques to different start-up cases, to approach the valuation problem by use of appropriate techniques and to deal with the often huge uncertainty that exists in early stage business models.
Seminar Description:
Valuation of innovative business ideas has become more and more relevant in recent years. Digitalisation, big data and new technological advances have not only led to a rise in new business ventures but also triggered many of the old brick-and-mortar companies to reinvent themselves. For valuation expert the challenges are usually quite high: such valuation cases usually show no history, no visibility and no good comparable situations.
In this web seminar you will get a deeper insight into necessary analytical steps, common techniques and approaches to the valuation of start-up companies and innovative business models, in order to prepare the valuation expert for such situations.
Content:
Basics of Analysing Start-Up Companies
Specific Challenges in Understanding young business models (drivers, failures)
Approaching data-driven businesses
Valuation techniques, approaches and special cases
Typical pitfalls in valuing start-up companies
Discussion (your questions to the speaker)
Speaker: Prof. Dr. Matthias Meitner, CFA
Managing Partner at VALUESQUE
Professor for Finance, Accounting & Business Valuation, International School of Management (ISM) in Munich, Germany
Chair of the Centre for Business Values, International School of Management (ISM)
Heading the Expert Network "Equity Valuation and Analysis" of the CFA Society Germany
Member of the Capital Market Advisory Committee (CMAC) of the IFRS Foundation
Member of the EU-linked European Financial Reporting Advisory Group (EFRAG) User Panel
---
Registration Fee:
€ 120 (€ 142,80 incl. 19% VAT) for EACVA members
€ 145 (€ 172,55 incl. 19% VAT) for employees/colleagues of EACVA members
€ 195 (€ 232,05 incl. 19% VAT) for guests
Registration fee includes the web seminar materials in PDF format. After the web seminar you will receive a certificate of attendance.

Conditions of Participation:
You will receive an e-mail with login information and the materials (presentation) for the web seminar one day prior to the seminar date.
Invoice and payment information will be sent by e-mail.
Certificate of attendance: Will be issued after the web seminar. You must respond to all poll questions displayed intermittently throughout the web seminar to the certificate of attendance.
Using Zoom / Communication During Webinar: To view and answer all poll questions required for the certificate of attendance, please download the latest security update from Zoom: https://zoom.us/download and/or run a Zoom "join test" at https://zoom.us/test.
You can use your micro for topic related questions to the presenter or the chat box for all other questions/help requests directed to the online producer.
Cancellations must be sent in writing (by e-mail to info@eacva.de). In case of cancellations after 18 April 2023, a cancellation fee of 50% of your registration fee (VAT may apply) will be charged. Cancellations made within 24 hours prior to the event date or nonattendance will not be refunded.
EACVA offers the opportunity to send in a substitute participant at no extra charge if a registered participant is unable to attend the web seminar. For name change please send an email to info@eacva.de. Previous invoices cannot be changed.