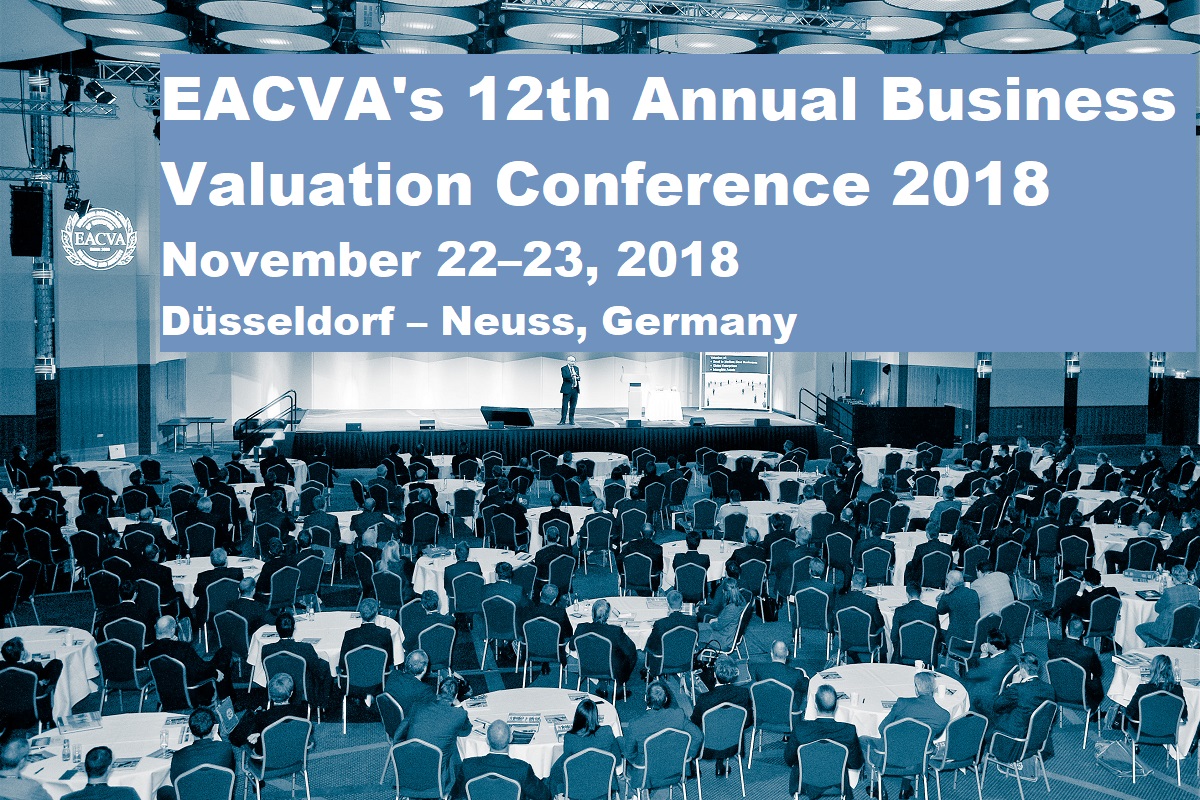 EACVA cordially invites you to attend our 12th Annual Conference for Valuation Professionals beeing held on November 22-23, 2018 at the Crowne Plaza Hotel Düsseldorf – Neuss, Germany.
The Conference will feature 4 keynotes and 24 sessions covering valuation best practice discussions, current business valuation topics, including intangible asset valuation in the fields of business valuation, valuation issues with respect to legal aspects, etc.
Well-known German and international speakers will present the latest updates on these issues. Keyonote sessions as well as sessions at the international track will be held in English or translated simultaneously into English:
Keynote presentations:
A highly diversified program includes an international track of sessions:
Seven (Sometimes More, Sometimes Less) Big Problems When Determining the Terminal Value… and How to Deal with Them! (simultaneous translation into English), by Prof. Dr. Matthias Meitner, CFA
Corporate Strategy and Risk Equivalence – Impact of Declining Comparability on the Corporate Valuation (simultaneous translation into English), by Dr. Andreas Tschöpel, CVA, CIIA, CEFA
Valuation and Closing Mechanisms in M&A (in English), by Prof. dr. G. M. Wim Holterman
Valuation, Common Sense and Common Errors (in English), by Prof. Pablo Fernández
Market and Sector Returns for Cost of Capital — a DACH and European View (in English), by Dr. Christian Büchelhofer, MBR, CFA
Earthing Unicorn Valuations by Including Preferred Cash Flow Rights (in English), by Prof. Dr. Bernhard Schwetzler, CVA
For more information regarding the Conference program and registration click here or contact EACVA for information: +49 69 247 487 911 or info@eacva.de.
Join us for this year's Conference, we hope to greet you in Neuss!